Dr. Elizabeth Theokritoff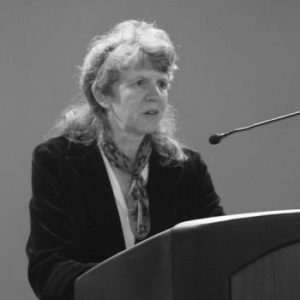 Elizabeth Theokritoff earned her doctorate in liturgical theology at Oxford under the supervision of Metropolitan Kallistos (Ware) of Diokleia and is a research associate and lecturer at the Institute for Orthodox Christian Studies in Cambridge, with a particular interest in theology and ecology. Over the past 30 years she has given invited lectures or papers at events in several countries, most recently 'Towards a Greener Attica' Symposium, Spetses (2018) and the inaugural conference of the International Orthodox Theological Association (2019).
Elizabeth Theokritoff is co-editor of The Cambridge Companion to Orthodox Christian Theology and author of Ecosystem and Human Dominion (in Greek) (Athens: Maistros, 2003) and Living in God's Creation: Orthodox Perspectives on Ecology (St Vladimir's Seminary Press, 2009), as well as many articles and chapters.