Terry Tempest Williams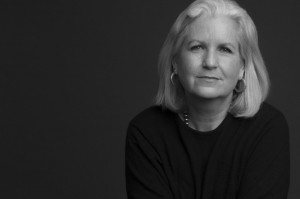 Terry Tempest Williams was born in 1955 in Corona (California) and grew up in Salt Lake City (Utah). She is an American author, conservationist and activist, whose work is influenced by the arid landscape of her native Utah and its Mormon culture. Her work ranges from issues of ecology and wilderness preservation, to women's health, to exploring our relationship to culture and nature. She has testified before Congress on women's health, committed acts of civil disobedience in the years 1987 – 1992 in protest against nuclear testing in the Nevada Desert, and again, in March, 2003 in Washington, D.C., with Code Pink, against the Iraq War. She has been a guest at the White House, camped in the remote regions of the Utah and Alaska wildernesses, and worked as "a barefoot artist" in Rwanda.
Williams is the author of a memoir Refuge: An Unnatural History of Family and Place; An Unspoken Hunger: Stories from the Field; Red: Patience and Passion in the Desert; and Finding Beauty in a Broken World. Williams received the Robert Marshall Award from The Wilderness Society (2006) and was featured in Ken Burns' PBS series "The National Parks: America's Best Idea" (2009). She divides her time between Wilson (Wyoming) and Castle Valley (Utah), where her husband Brooke is field coordinator for the Southern Utah Wilderness Alliance. Williams' writing on ecological and social issues has appeared in The New Yorker, The New York Times, and Orion magazine, among others. She is a columnist for the magazine The Progressive.
She has published in numerous environmental, feminist, political, and literary anthologies, collaborating with such photographers as Emmet Gowin, Richard Misrach, Debra Bloomfield, Meridel Rubenstein, Rosalie Winard, and Edward Riddell. She has received numerous personal and academic honors, as well as book awards.
Terry Tempest Williams has been called "a citizen writer," a writer who speaks and speaks out eloquently on behalf of an ethical stance toward life. A naturalist and fierce advocate for freedom of speech, she has consistently shown us how environmental issues are social issues that ultimately become matters of justice.
Photo Courtesy of Terry Tempest Williams